Flame Resistant Hard Working 11.5oz Denim Jeans - JFR1211
Size
30x30
30x32
30x34
30x36
31x30
31x32
31x34
31x36
32x30
32x32
32x34
32x36
33x30
33x32
33x34
33x36
34x30
34x32
34x34
34x36
35x30
35x32
35x34
35x36
36x30
36x32
36x34
36x36
38x30
38x32
38x34
38x36
40x30
40x32
40x34
40x36
42x30
42x32
42x34
42x36
44x30
44x32
44x34
44x36
46x30
46x32
46x34
46x36
48x30
48x32
48x34
48x36
50x30
50x32
50x34
50x36
52x30
52x32
52x34
52x36
54x30
54x32
54x34
54x36
56x30
56x32
56x34
56x36
58x30
58x32
58x34
58x36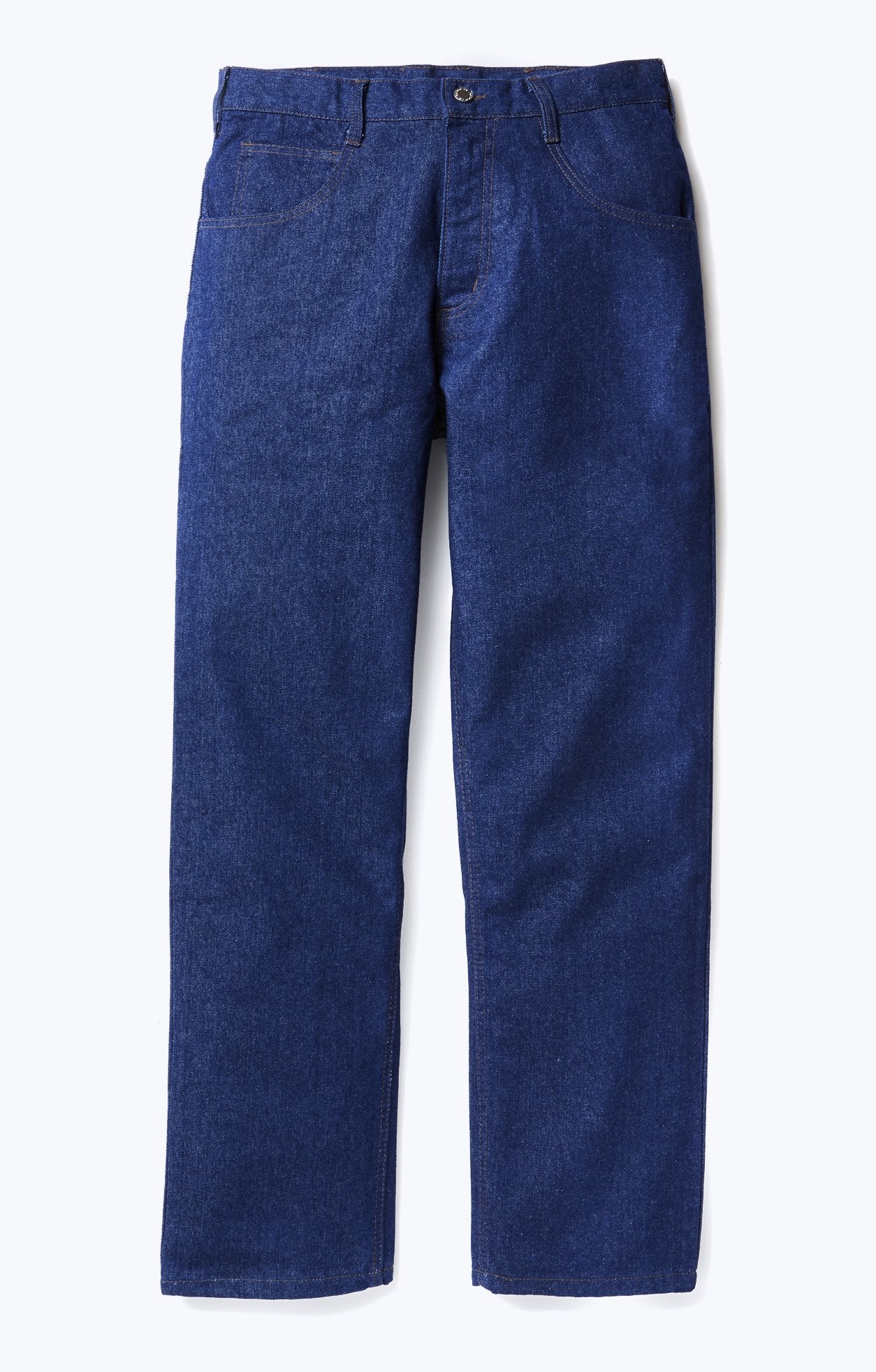 Rasco FR Men's Hardworking Denim Jeans – 11.5 oz. - SKU: JFR1211
Rasco FR Men's Hardworking Denim Jeans is comfortable and light at 11.5 oz., FR treated, premium quality denim fabric. Flame resistant and 100% cotton, it is engineered to be more durable with reinforced and triple stitching. These pants feature a relaxed fit, FR brass zipper fly, quarter-top pockets, reinforced back pockets, a back yoke, tapered leg and a wide opening to comfortably fit over work boots. The 11 oz. Hardworking Denim Jeans is rated ATPV 20 HRC 2 and NFPA 70E Compliant, it is certified NFPA 2112 and ASTM F1506 UL Classified, meeting OSHA standards for Electrical Safety and protection from Fire and Thermal Hazards. Sizes available in Waist: 30-36, 38-58" evens, Inseam: 30-36" evens. Also comes in 14 oz. pre-washed, FR denim.
FREE SHIPPING
Free shippingon orders of $149.99 or more
In-Store Pickup
Buy online, pickup in store Sarnia.
Some resrictions apply contact us first
Want Great Discounts?
Sign up for our newsletter and save
Free shipping
on orders of $149.99 or more