CAT® Men's 6" Dark Brown Excavator XL CSA Composite Toe, Waterproof Work Boot
Shoe Size
7
7.5
8
8.5
9
9.5
10
10.5
11
11.5
12
13
14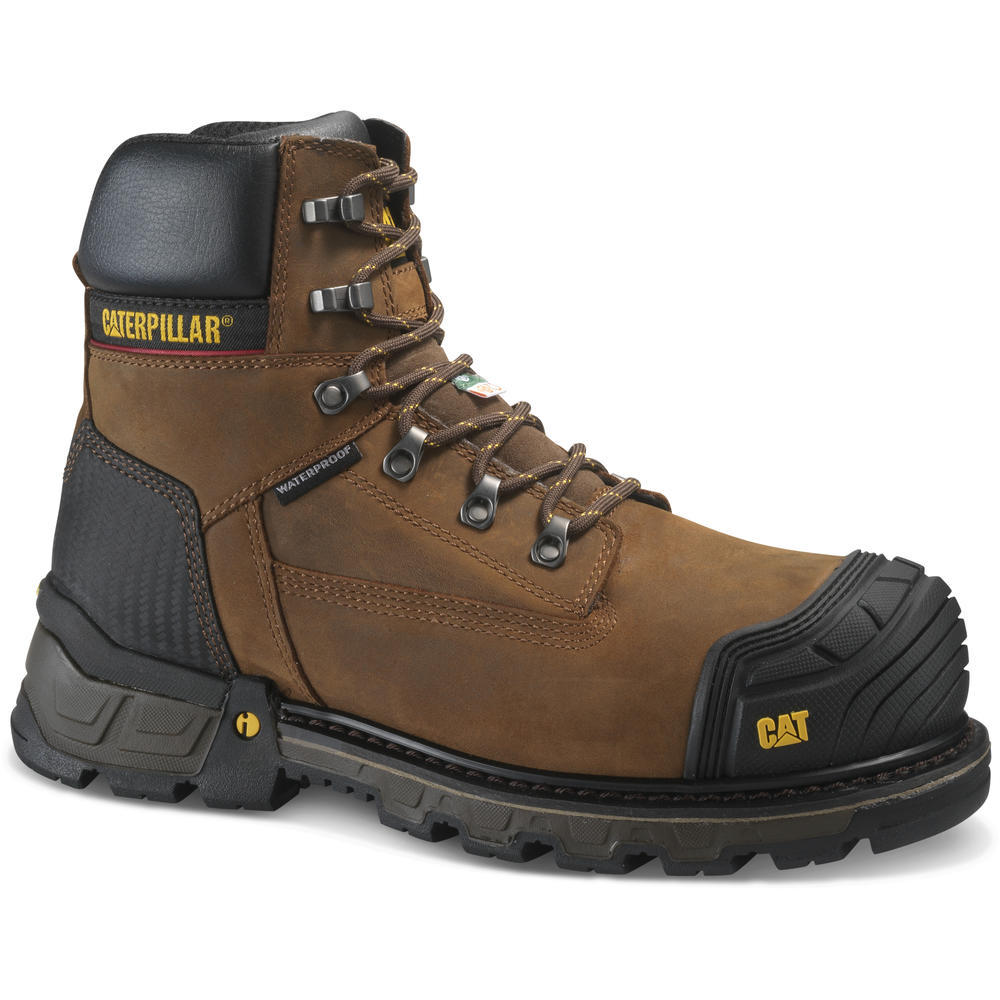 Protection you can count on Caterpillar Men's 6" Dark Brown Excavator XL CSA Composite Toe, Waterproof Work Boot
The Caterpillar 6" Dark Brown Excavator XL work boot is in the top of it's class providing you with the best protection and superior comfort. this Excavator XL CSA work boot was designed to be comfortable all day yet give you a 360 degree all around protection without sacrificing on quality.  
Key Features of the 6" Dark BrownExcavator XL
Backed by a 60-day comfort guarantee

Integrated Ladder Grip Mid Sole

Constructed from Premium Waterproof Dark Brown full grain leather 


200g Thinsulate™ liner

Slip resistant Sole

Composite safety toe

Puncture resistant nylon shank

Heavy Duty EaseHD comfort Insole

Heavy Duty Ultra-durable rubber toe cap
FREE SHIPPING
Free shippingon orders of $149.99 or more
In-Store Pickup
Buy online, pickup in store Sarnia.
Some resrictions apply contact us first
Want Great Discounts?
Sign up for our newsletter and save
Free shipping
on orders of $149.99 or more