Dual Radio Holster For Two Way Radios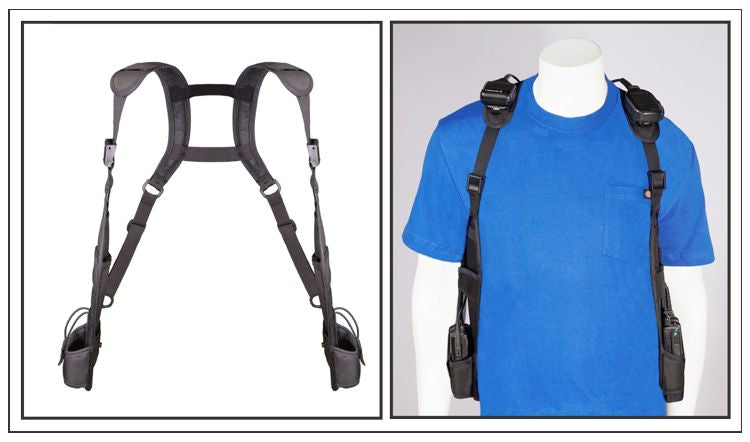 Made in the USA
The USH-300D shown above is an exceptional radio shoulder holster for individuals that must carry a two radios at all times. Designed to be a low profile holster that keeps your radio close, but out of the way under the arm. Has two rear pouches which can be converted into one pouch to fit a cell phone. Can be worn inside your jacket for concealment, also has three adjustment tabs for maximum comfort. 
FREE SHIPPING
Free shippingon orders of $149.99 or more
In-Store Pickup
Buy online, pickup in store Sarnia.
Some resrictions apply contact us first
Want Great Discounts?
Sign up for our newsletter and save
Free shipping
on orders of $149.99 or more