K1 Intrinsic Midsole Ice Cleat K1MID-INT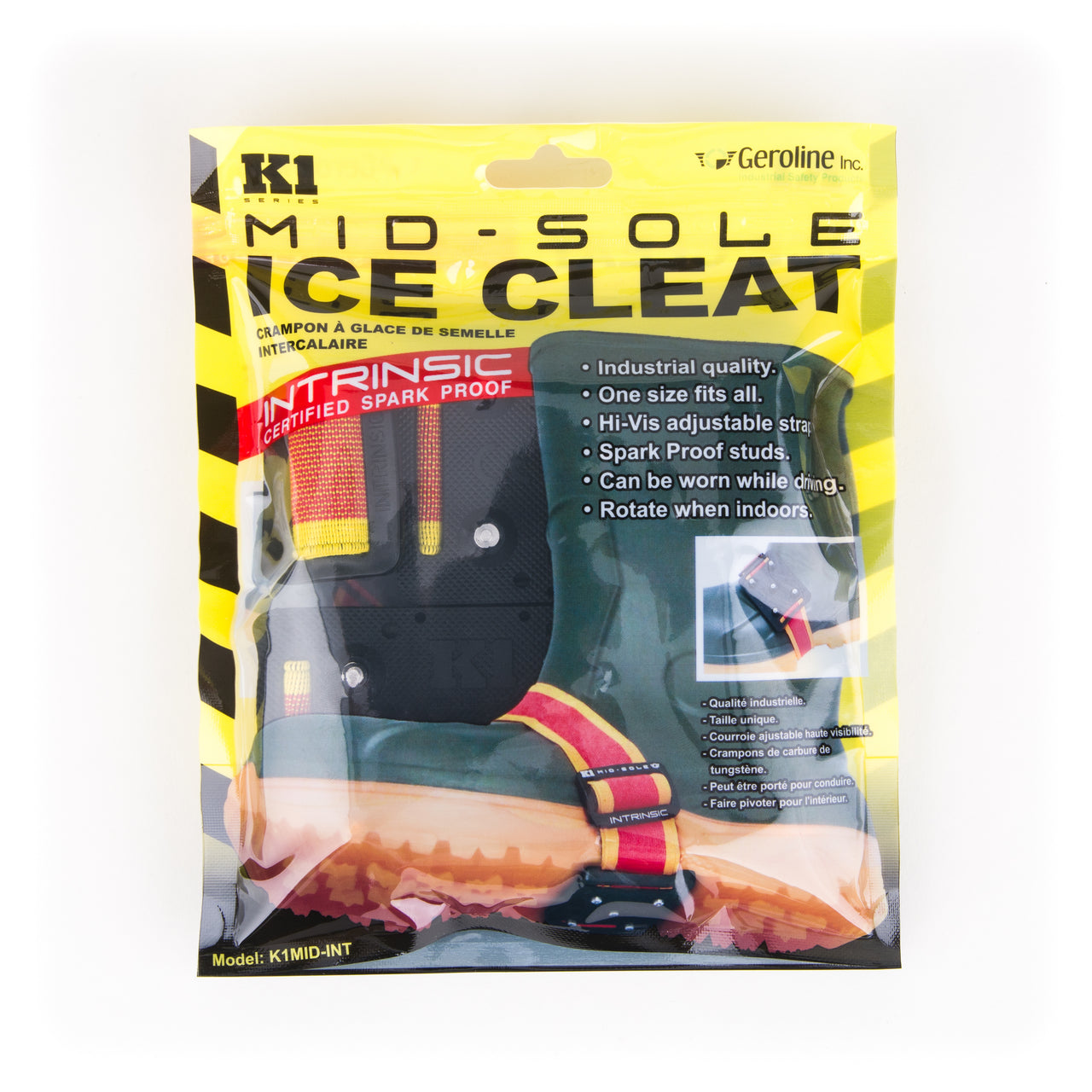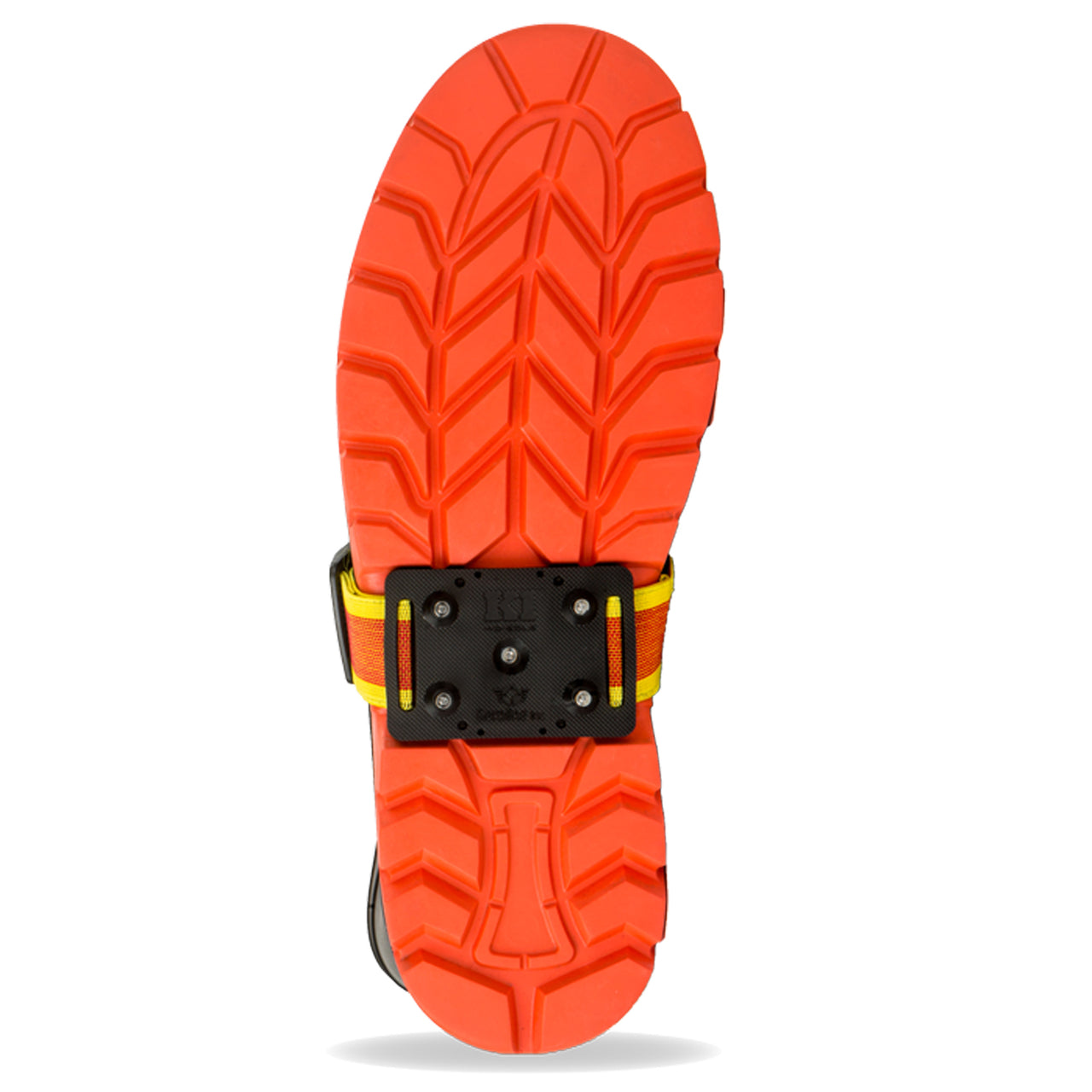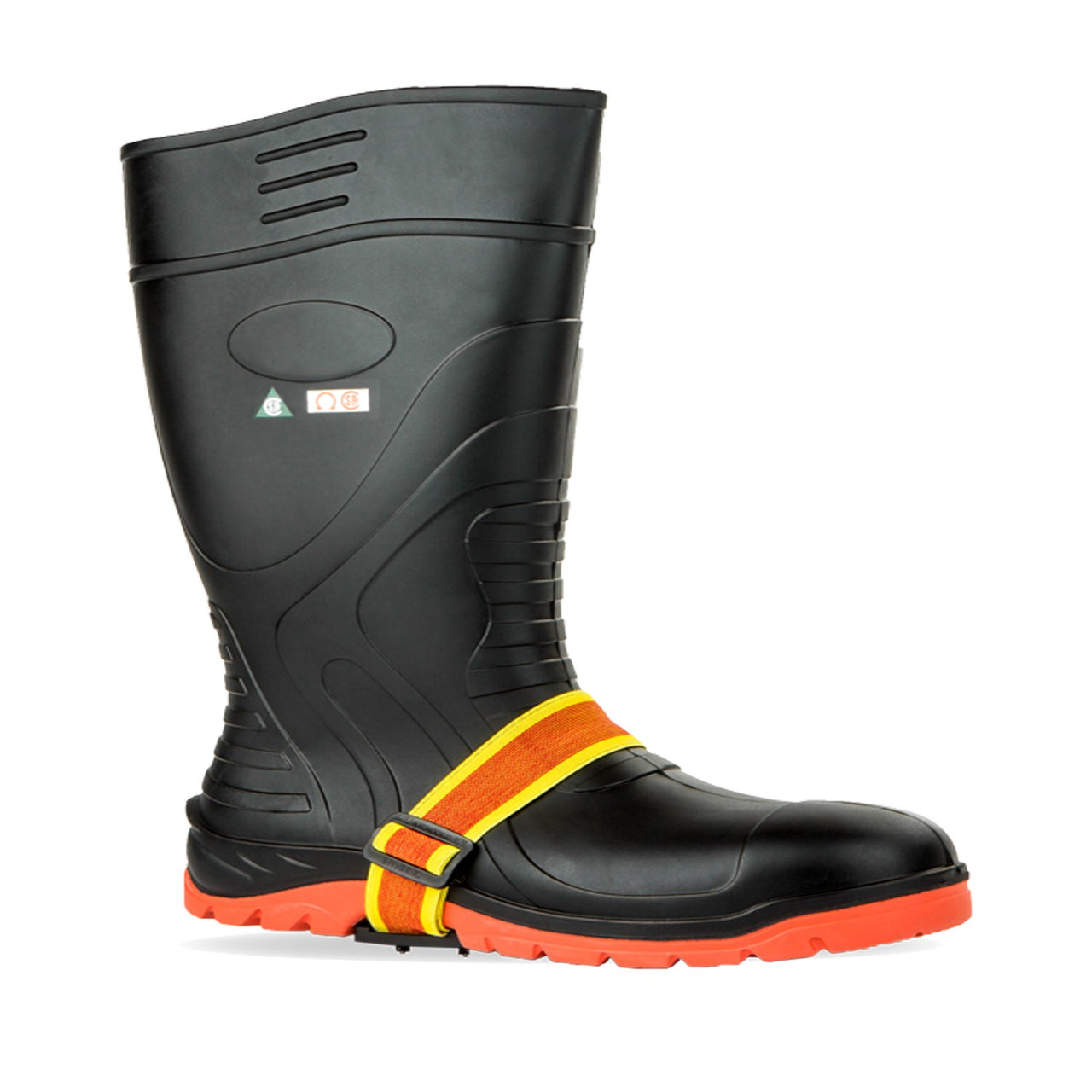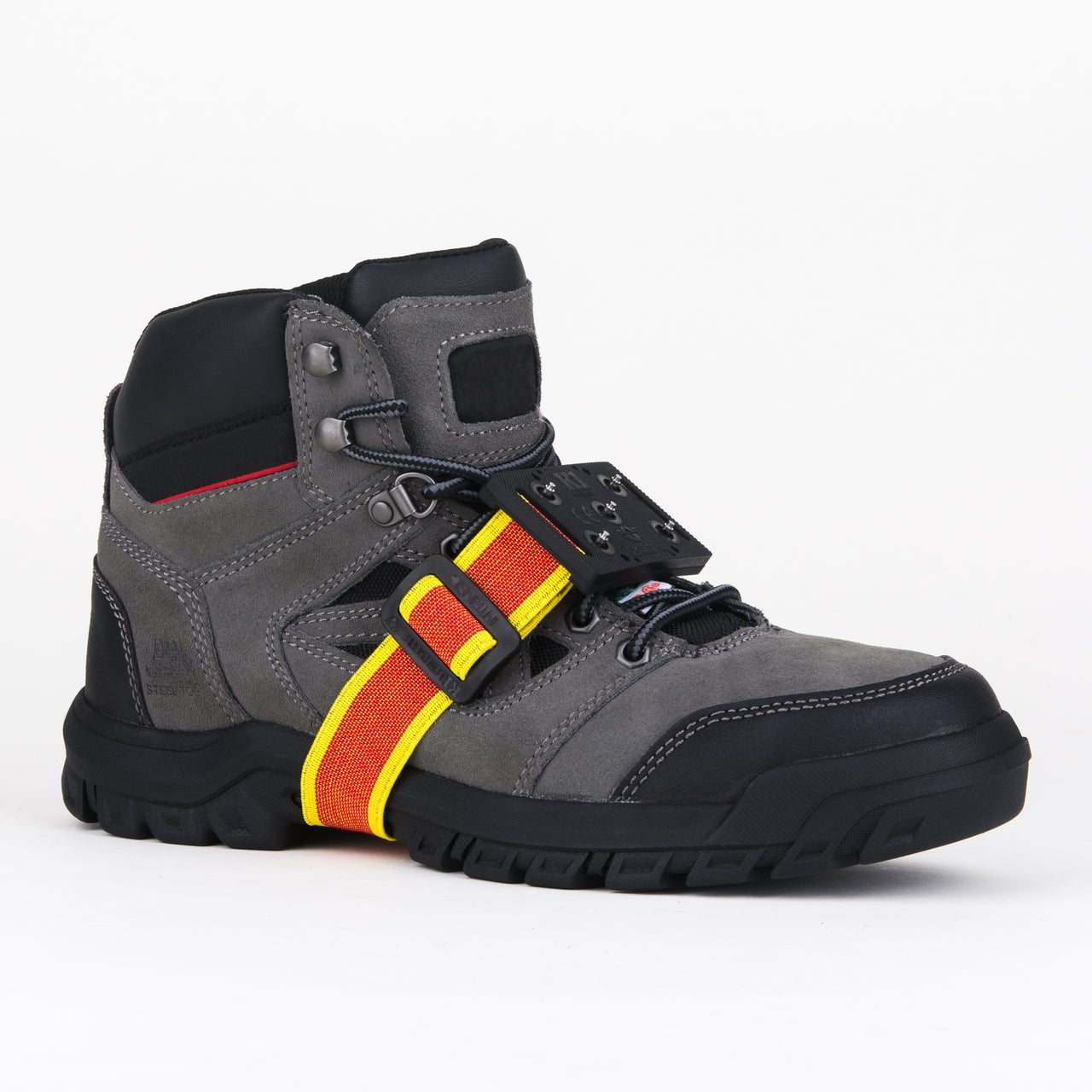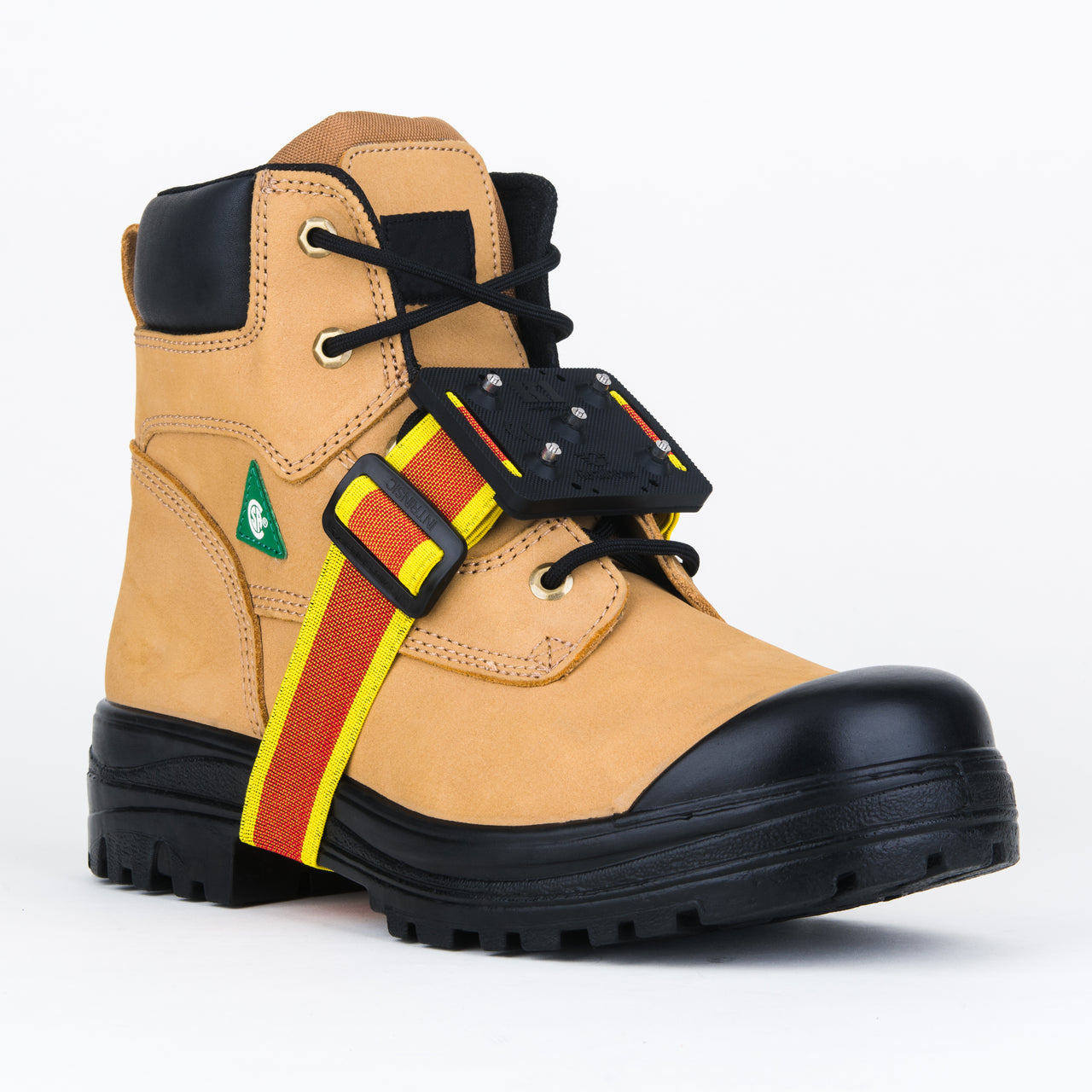 Certified intrinsic Spark Proof Studs
Can be worn while driving or indoors
Made Strong and Durable
Hi Vis Adjustable Strap
One Size Fits All
Geroline K1 Intrinsic Mid Sole Ice Cleat
The Geroline K1 Intrinsic Mid Sole ice cleat has been a game changer for slip prevention in the industrial world.  The K1 Mid sole ice cleat is designed to be worn anywhere, it can also be worn all the time.  The Specially designed mid sole placement allows you to rotate the traction plate upwards when not in use. Constructed from high grade materials the intrinsic spikes provide additional layer of protection in hazardous atmospheres
K1 Mid Sole Intrinsic Certifications
Gas and Vapour:  Class I, Div 1
Dust: Class II, Div 1
Fibres: Class III, Div 1
K1 Mid Sole Installation Instructions
Place strap around work boot
Be sure cleats are between the heel and sole
adjust strap tightly
ensure that the cleats are not to tall to prevent your boots from touching the ground. or to short that they do not provide traction. for both options we have either spacers or low profile options.
FREE SHIPPING
Free shippingon orders of $149.99 or more
In-Store Pickup
Buy online, pickup in store Sarnia.
Some resrictions apply contact us first
Want Great Discounts?
Sign up for our newsletter and save
Free shipping
on orders of $149.99 or more