Refinery Work Wear FR Orange HI-VIS Zip Up Hoodie Sweatshirt
Size
M
L
XL
2XL
3XL
4XL
5XL
S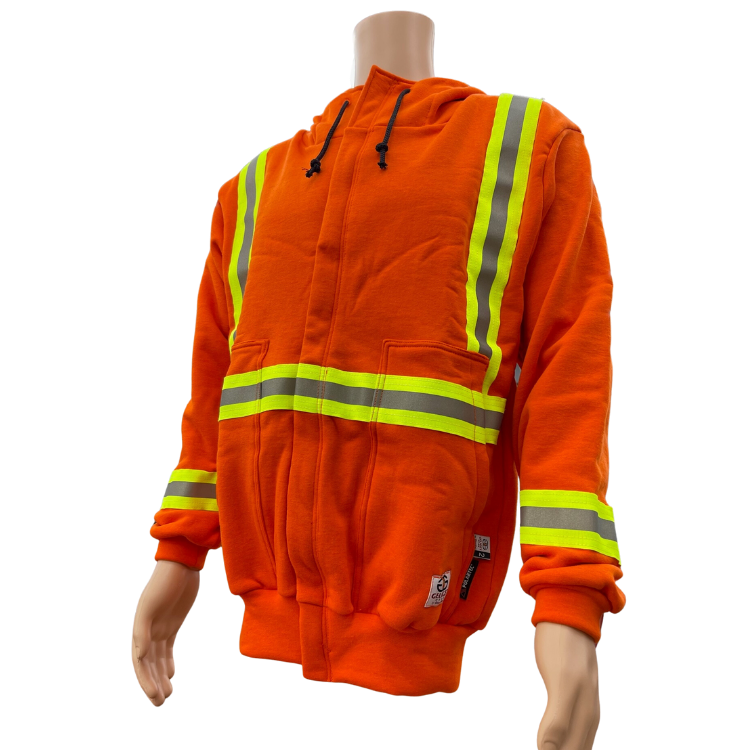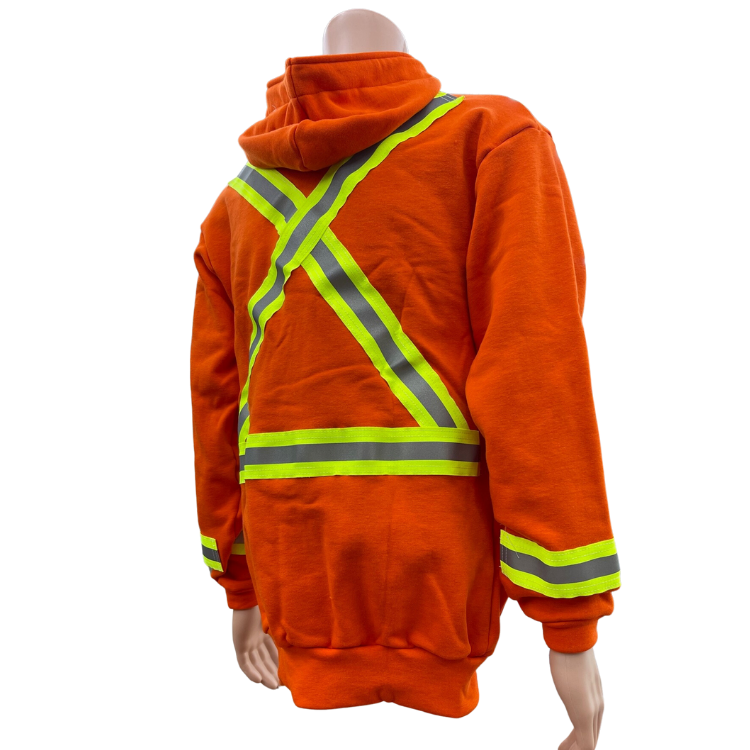 RWW FR Orange HI-VIS Zip Up Hoodie Sweatshirt 4509-03-341
Details: 
Long sleeves with stretch-fabric cuffs and waistband. Nomex® Vislon zipper front closure with fabric backing. Two large front pouch pockets. Single-ply hood with cotton drawstring, non-detachable. Two inch yellow/silver/yellow sew-on striping down front, X on back, around the torso and forearms. Sewn with Nomex® thread.
Features:
-11 oz
- Wind Resistant
- Water Resistant
- Moisture Wicking (Highly Breathable)
- Polartec Wind Pro FR
- Blend Level: 44% Viscose, 39% Modacrylic, 14% Para Aramid, 3% Spandex
- Double (Jersey-Velour) Dual Hazard (2510HV)
-Made in Canada

Safety Qualifications:
CSA Z462-15, A TPV = 16, PPE Category 2
ASTM F 1506-15
NFP A 2112
Dual Hazard FR/AR
CSA Z96-15 Class 2, Level 2

FREE SHIPPING
Free shippingon orders of $149.99 or more
In-Store Pickup
Buy online, pickup in store Sarnia.
Some resrictions apply contact us first
Want Great Discounts?
Sign up for our newsletter and save
Free shipping
on orders of $149.99 or more