Women's Orange Premium FR Coveralls W/CSA 4" Striping 1172OR
Size
XS
SM
MED
LG
XL
2XL
3XL
4XL
5XL
6XL
7XL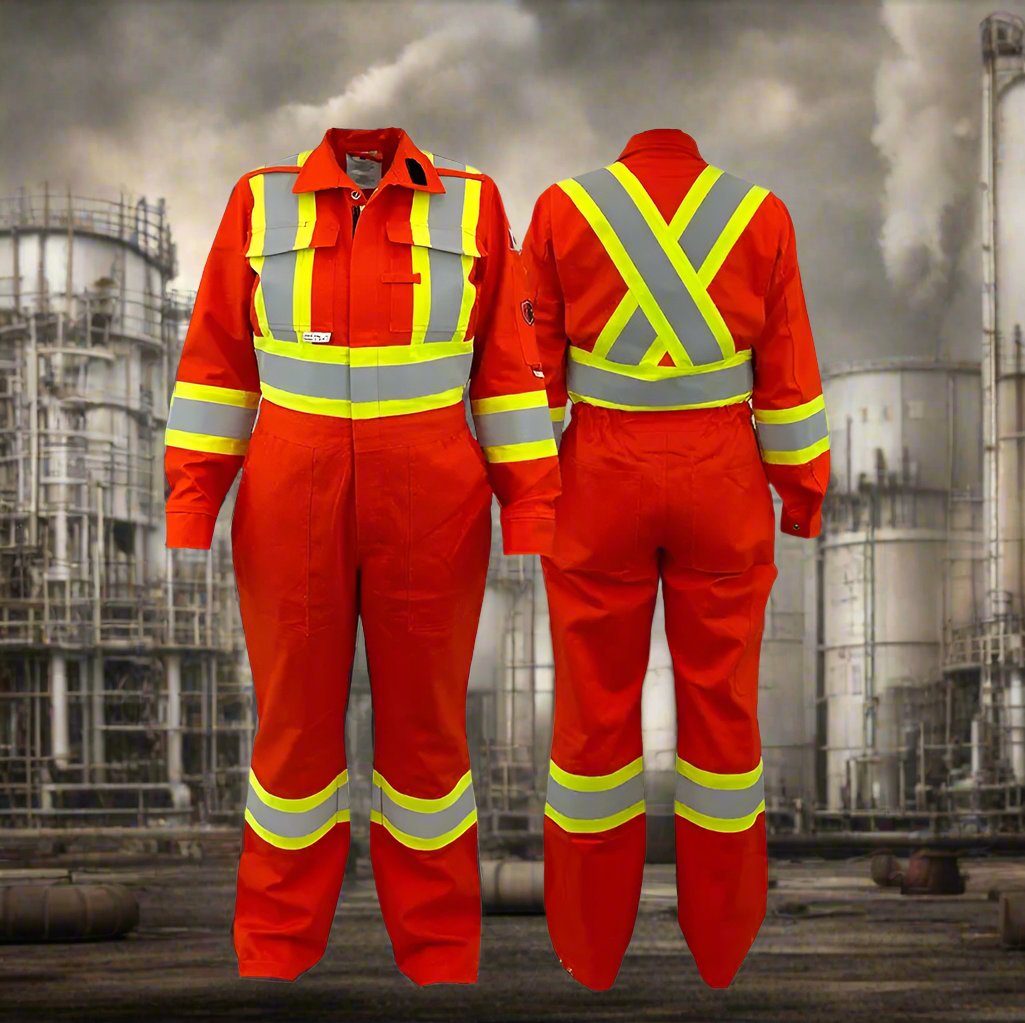 UL Certified Fabrics and Garments
Pre-shrunk 8oz 88% Cotton & 12% nylon
Arc Flash Rated, ATPV: 12 cal, HRC 2
Meets CSA Z96-22 High Visibility Standard:
- Class 3 Level 2: Orange
This garment meets the requirements of NFPA 2112, NFPA 70E, ASTM F1506, CAN/CGSB 155.20, CAN/CGSB 155.22,OSHA 29 CFR 1910.269, EN ISO 11611, EN 150 11612, EN ISO 14116.
Orange: Atlas Ultravis® high quality 4" industrial washable reflective stripes
Life Time Flame Resistant Quality
Comfortable and Breathable
Heavy Duty two-way Aramid zippers
8 Pockets, 3 Mic Loops
Carrying all sizes in stock from XS-7XL
FREE SHIPPING
Free shippingon orders of $149.99 or more
In-Store Pickup
Buy online, pickup in store Sarnia.
Some resrictions apply contact us first
Want Great Discounts?
Sign up for our newsletter and save
Free shipping
on orders of $149.99 or more